Guarantee & Refund Policy
I personally stand behind the Sansego Triathlon Club (STC) with a no-questions-asked 45-day money back guarantee for all Annual Memberships.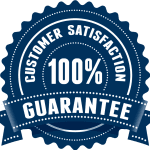 Our refund policy for Annual Membership is simple:
You may request a refund for any reason during the first 45 days after your Enrollment Date (the "Trial Period").   If, during the Trial Period, you believe that the STC is not a good fit for you, then just send us an email to [email protected] and inform us of your decision to cancel your membership, and we'll promptly process your full refund.
If we receive your cancellation email at any time after the Trial Period of your Annual membership, then there will be no further automatic payments beyond the then-current billing period, you may continue to enjoy access to the STC through the remainder of the current billing period, and further automatic payments to STC will cease. However, please note that if you cancel your membership after the Trial Period, no refunds will be issued.
If you purchased a Monthly Membership:
You may cancel your membership and any time.  Once we receive your email at [email protected]  informing us of your decision to cancel your membership, then your automatic monthly charges will stop.
Please pay careful attention to the dates!  Our refund policy is extremely clear.  If you have further questions, email us at [email protected]