Train with the Best! 
Join 5x Triathlon World Champion Craig "Crowie" Alexander and his team of top coaches for a training experience guaranteed to elevate your multisport skills and make you a faster and more proficient triathlete! 
This is Crowie's first US training camp in 4 years.  Space is limited to 20 triathletes.
Designed to Make You Faster
There's nothing quite like a triathlon training camp to invigorate your season and refine the skills critical for improvement.
At Sansego Tri Club's Summer Training Camp, you'll receive personalized instruction, including:
Swim stroke analysis for better open water performance
Bike instruction that will carve minutes off your cycling splits
Crowie's favorite brick workouts for stronger and faster race finishes
Efficient core strength, stability and mobility routines
Bike fit recommendations for more power, better aerodynamics and improved comfort
Evening workshops on race strategy, training plan execution, and general Q&As
Nutrition strategies for optimal race day performance

And much more!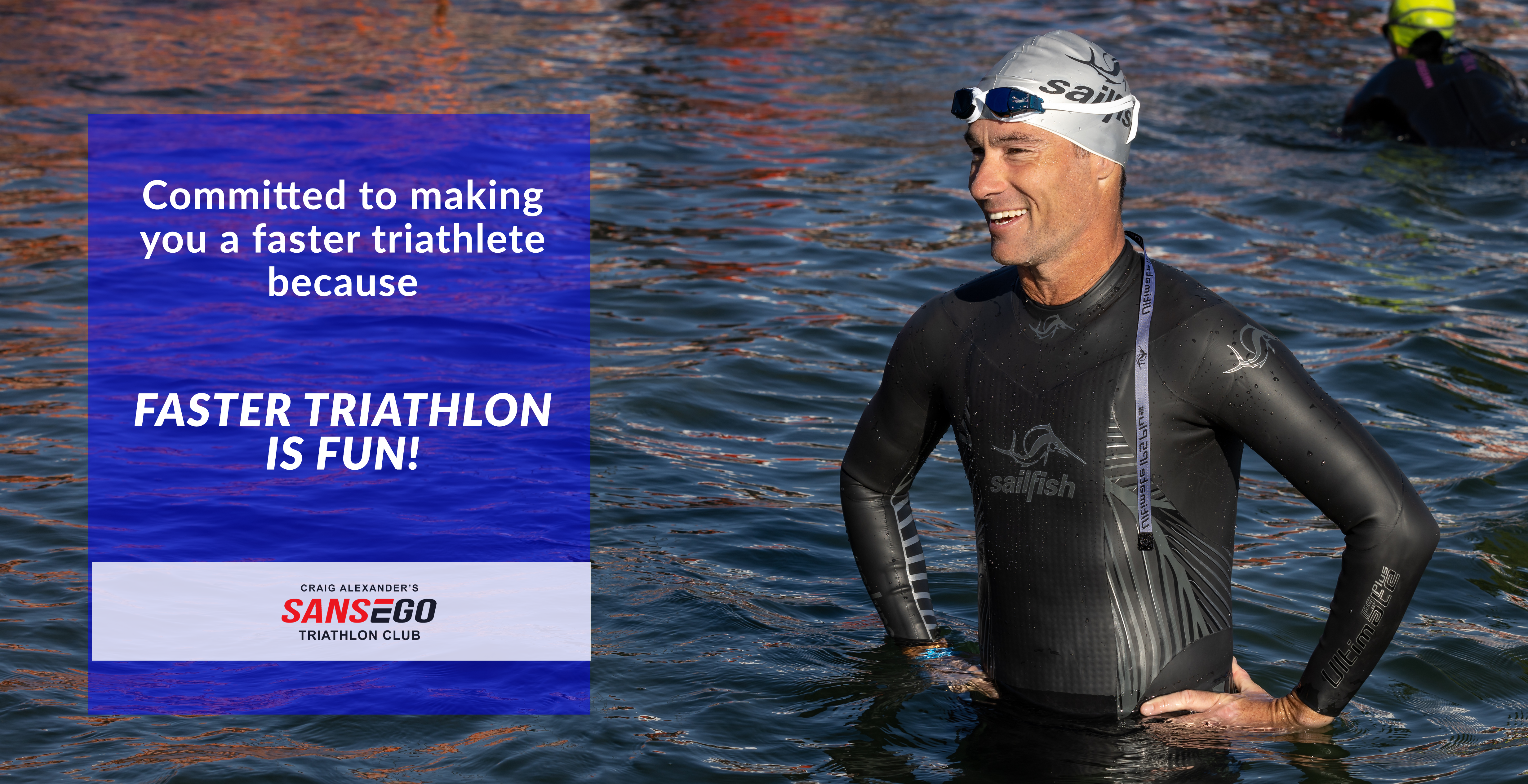 "I attended a camp with Crowie, and he was first class and so kind to every athlete.  Absolutely no ego!  Anyone wanting to learn from the best, sign up now.  Highly recommended!"
     - Rian S., Sydney, AUS
Our Camp Curriculum
Craig Alexander's Summer Training Camp is designed to make you a faster triathlete.
Plus it's a whole lot of fun!
What sets this camp apart (other than your daily interactions with Crowie!) is our emphasis on critical triathlon skills that are vital to your racing success.
That means our camp workouts are not hammerfests!  Instead we train at your pace to ensure optimal learning and improvement.   It also means you'll leave the camp energized and motivated, not exhausted!
Most days include two guided training sessions, one in the morning and one in the afternoon. Evenings offer Q&As with Craig and our other coaches, or a skills workshop.  
Our curriculum is intentionally designed to ensure that your interests come first.  Very few athletes will ever experience the thrill of learning from the best.  Why not join us?
     "The training camp at First Bourn was my all-time favorite!  They provided a full-service week with epic climbs, daily SAG support, and outstanding food and accommodations.  It was an amazing experience all around."
     - Martha R.,  5x IRONMAN Finisher
Our Base at First Bourn
Craig Alexander and the Sansego Tri Club has selected First Bourn as their partner for hosting training camps in the eastern USA.
First Bourn's North Carolina property is a European-themed village located on a large acreage, mountaintop estate strategically located just outside Asheville, NC in the Blue Ridge Mountains, one of the best training grounds east of the Mississippi.
Quiet roads that wind through hundreds of miles of challenging terrain; easy access to competition pools and clean open water; and endless forest trails create the ideal location for multisport training.
In addition to world class facilities, your camp at First Bourn provides incomparable turnkey services and amenities to ensure that you get the most from your training camp experience.  These include:
Chef-prepared meals

Designer commercial kitchens for those who wish to prepare their own food

Gourmet coffee & espresso machines by Illy

Athlete-tuned beds

Laundry rooms

STARLINK WiFi

Secure bike storage

Outdoor ice baths & showers

Hyperice recovery stations

Yoga studio with mobility gear

Complimentary sports nutrition by The Feed

Open water escort boats

Custom SAG support for all rides

…and much more!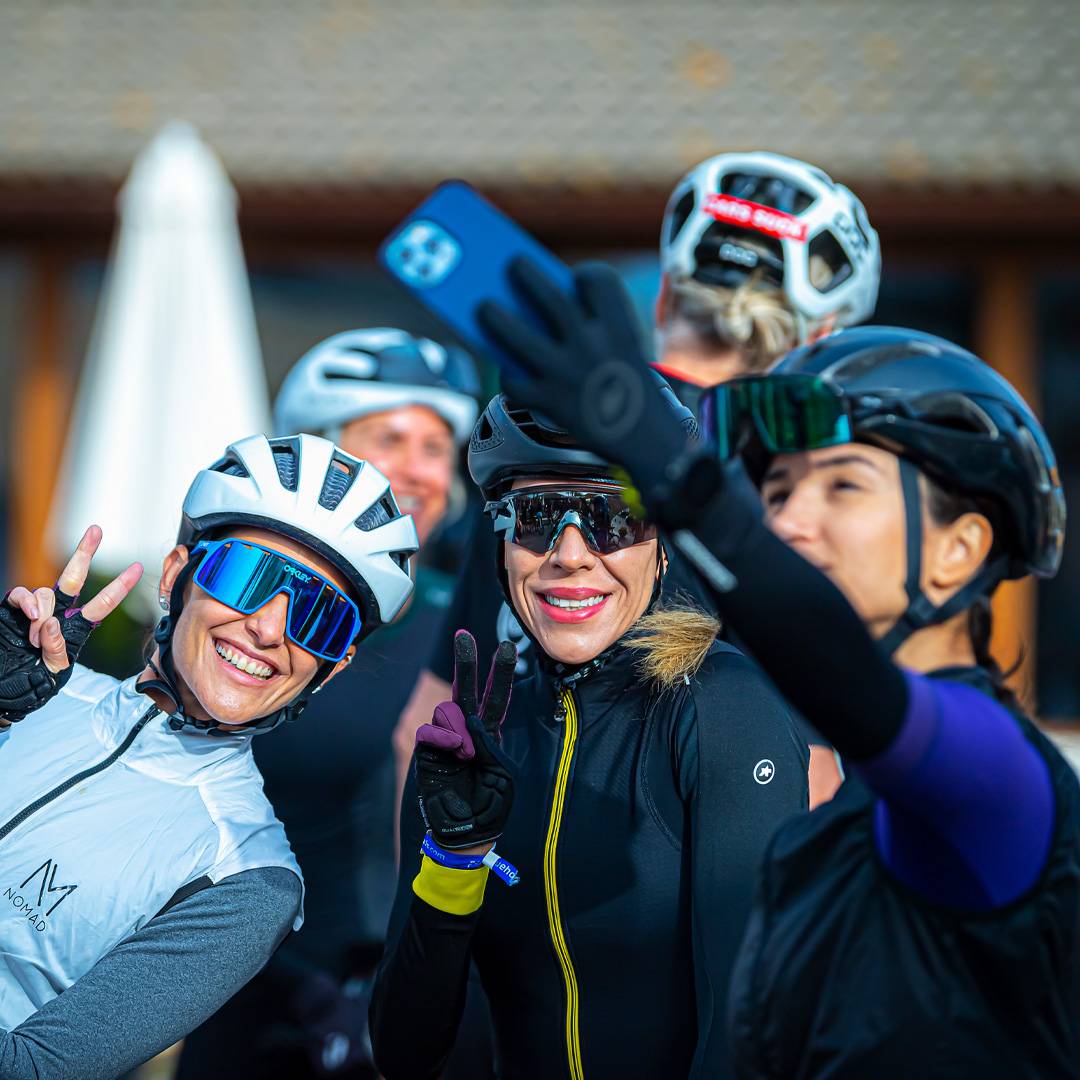 New Skills, New Friends
Nothing compares to the camaraderie and friendships forged while training and learning together!
Not only will Sansego Tri Club's Summer Training Camp level up your skills, fitness and confidence, but you'll bond with amazing athletes from around the world who share your passion for triathlon.
If triathlon is an important part of your lifestyle, then this camp is for you!
     "I've attended two Sansego training camps, and nothing has been more efficient in improving my triathlon skills.  Instruction is highly personalized, amenities are amazing and working with Crowie and his coaches was a true privilege that I'll never forget."
     - Conner P., Denver, CO  
How Much Does It Cost?
The cost of this 7-day camp is USD $1,950.
However members of Sansego Triathlon Club receive a $100 discount (contact us for your exclusive coupon code).
What's Included:
One-on-one coaching by Crowie and Sansego Tri Club experts

2 guided training sessions per day

Evening workshops and Q&A sessions

Chef-prepared meals (plus 2 dinners out)

Sports nutrition by The Feed

Camp swag

Camp highlights reel by First Bourn Studio
Plus These Bonuses:
15-minute pre-camp assessment Zoom call with Craig to identify your goals for the camp

4-week pre-camp training prep program to ensure you arrive with a solid foundation of fitness

30-minute post-camp Zoom consult with Crowie with more personal tips ($175 value)

Your choice of Crowie's 18-week IRONMAN training programs ($97 value)
Not Included:
Your flight and bike transportation

Transfers from between airport and First Bourn  

Taxes & payment processing fees
Secure Your Spot Today!
There are limited spaces remaining at this training camp, so book your spot today.  
Securing your reservation is easy. Just click the link below to make your risk-free deposit.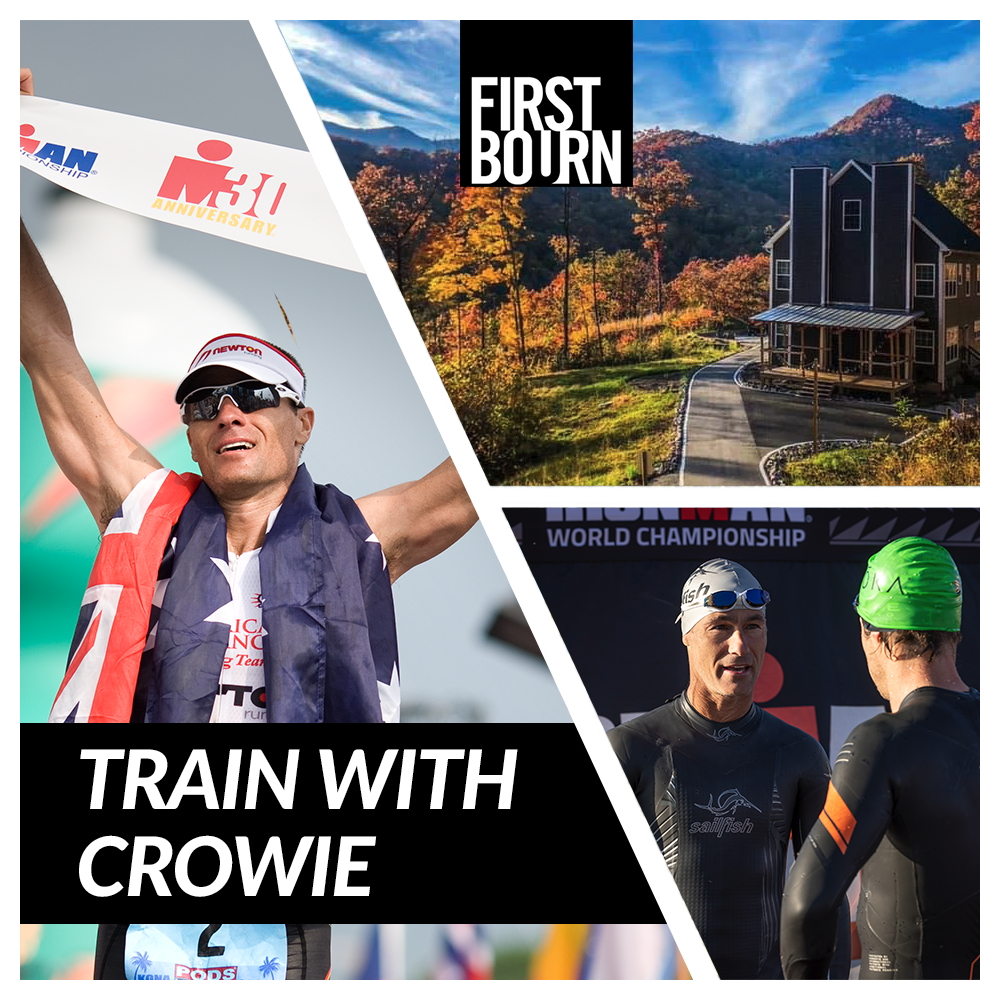 100% Risk-Free
100% refund up to 30 days prior to start of camp (June 9, 2023).
Cancel within 30 days of the camp and, if your spot can be filled, then you get a full refund.
If your spot cannot be filled, then you will receive 75% of your money back within 15 days after the camp has been concluded.
Need More Info?
If you have additional questions, please forward them to Jennifer O'Keefe at [email protected]  
She'll respond to you promptly.
Frequently Asked Questions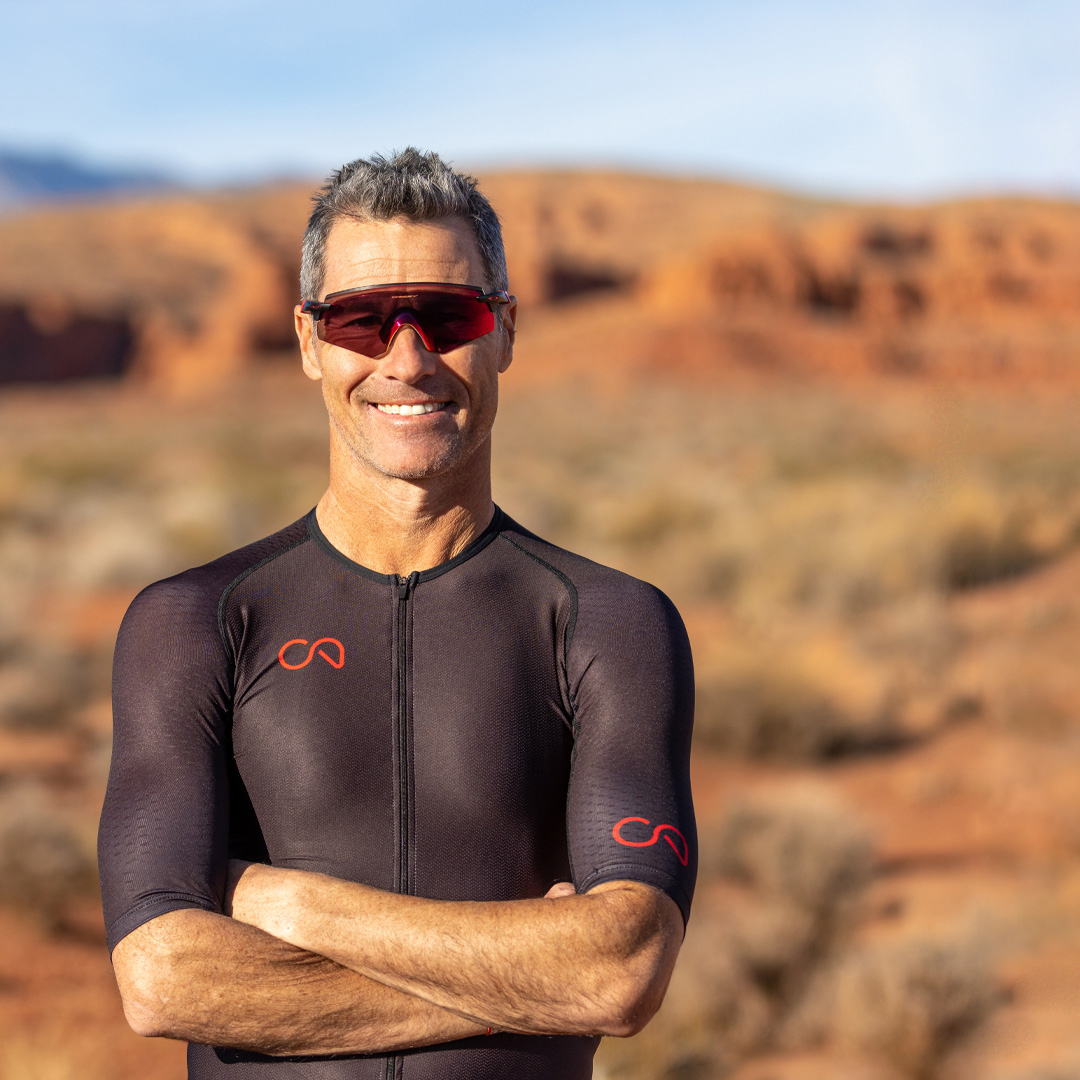 I look forward to seeing you in North Carolina for an unforgettable triathlon experience.
After training together throughout the week, I'm confident you'll come away a more complete triathlete.
I also know that you'll bring home new friendships and memories that will last a lifetime.
See you soon,